Last week, a group of researchers from ModLab attended the HASTAC conference. This year's conference was hosted by Arizona State University, with support from GitHub Education.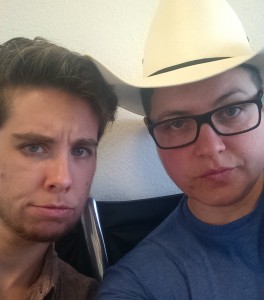 A number of ModLab researchers made individual presentations at the event. Marit MacArthur, our visiting ACLS Digital Innovations Fellow, presented her work on adapting the ARLO voice analysis software for humanities purposes. This is part of her ongoing project of quantifying vocal performance in order to better understand different genres of speech and performance.
Ksenia Fedorova gave a presentation on "The Eliza Effect and Epistemic Fractures in Mixed Reality Interfaces with A.I. Agents," which looked at A.I. agents in contemporary new media and augmented reality art.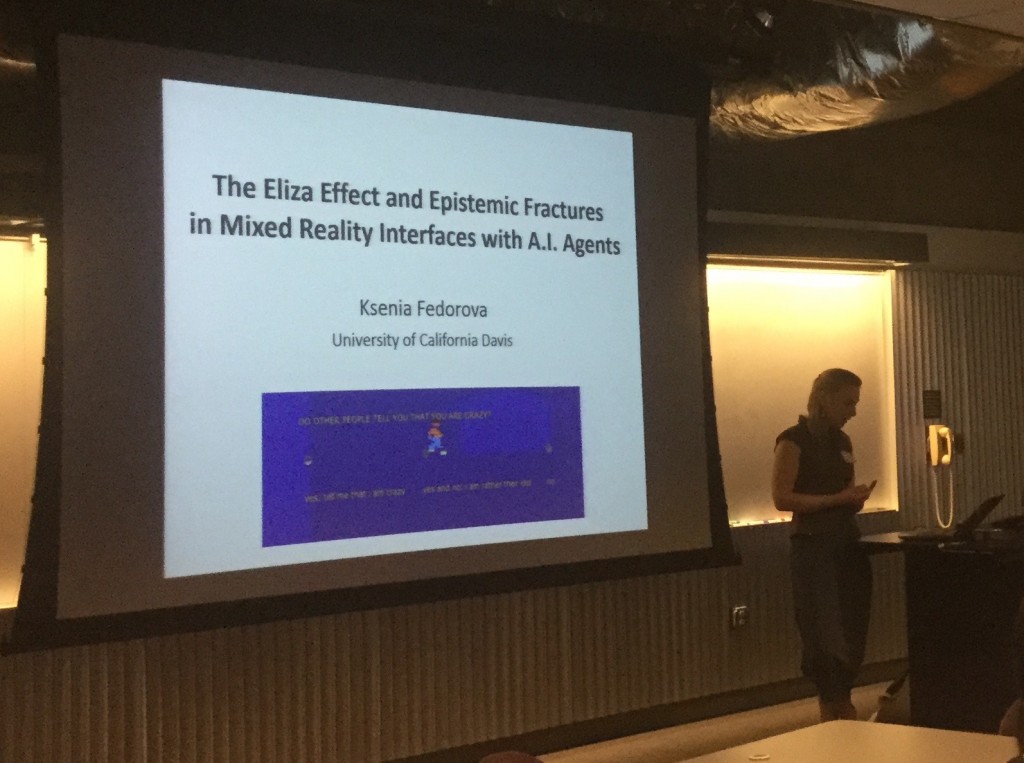 Sawyer Kemp, a member of the Play the Knave Team, gave a talk about and a demo of the game on a panel about Digital Renaissance and Early Modern Studies.
In addition to these individual papers, ModLab members participated in the Wearable Research Charrette, which brought together scholars from different institutions who study or design wearable devices. The charrette was held in the Arts, Media, and Engineering iStage at ASU. ModLab's Critical Wearable Computing group helped facilitate this workshop with Professors Jacqueline Wernimont and Jessica Rajko of HS Collab. Participants produced new project ideas and plans for a future demonstration of wearables at next year's HASTAC.

Our thanks to Michael Simeone, Jacqueline Wernimont, the HASTAC Steering Committee, and the other organizers at ASU who made this event possible!